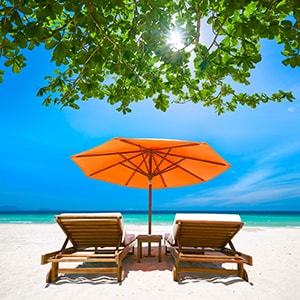 Fixing a tear was once a difficult task, and the end result wasn't always perfect. However, with new products like Tear-Aid, you can fix almost any tear within a timely manner, and without all of the hassle. There is no need to stick to a guideline or use a sewing machine. Here are some of the top benefits that you can receive when you fix a tear in fabric using Tear-Aid.
No Sewing
This is one of the top benefits, additionally the patch is elastic and will not come off when stretched. Most people want a quick fix, regardless of how big or small the tear is. With this product, you can patch the tear up without breaking out the sewing machine or sewing kit. Another plus is that the patch holds air and water.
Easy to Cut
Tears happen in all shapes and sizes, which can be hectic to fix. However, with this product, you can cut to any size using a pair of scissors. That means no more stressing over trying to find cutting devices that can cut through the patch solution, and no headaches worrying about if the patch will be small enough to cover the tear.
Apply with Ease
When you fix a tear, you probably think of sewing machines, glue tubes, and messy liquid adhesives. Well, with Tear-Aid, you don't have to worry about any of those things. This excellent fabric repair patch will help mend your pants, shirt, accessories, and gear in no time at all.
Countless Uses
This is a solution that can fix a tear in fabric of all types, including:
• Clothing
• Canvas
• Tents
• Air mattresses
• Sleeping bags
• Leather and patch fabric
• Coat covers
• and more.
If your car seats rip, or you need ventilation ducting repair, this is the solution for you. Tear-Aid is truly the patch that can fix almost anything!
Bright Colors… No Problem!
It doesn't matter what color fabric you have, the see-thru patch will work. You no longer have to throw away your favorite pair of shorts or buy a new couch and chair because of tears. Simply apply this repair patch and continue on with your day.
Rips and tears were once dreaded, but with Tear-Aid, that fear is gone. You can now welcome the challenge when it's time to fix a tear in fabric!
---